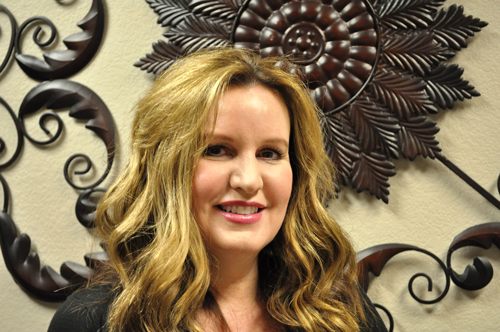 East Valley Aesthetics is a medically oriented skin care center under the guidance of Dr. Rosemary Geary at East Valley Dermatology Center. Our goal is to offer the most advanced skin care available in a professional and caring environment.

Services Offered:
Fraxel Laser Laser skin resurfacing to improve the appearance of the age spots, sun
damage, skin tone and texture, wrinkles, surgical scars, acne scars and stretch marks.
Minimal down time.
Intense Pulse Light Therapy (IPL) IPL treatments will improve skin tone, stimulate
collagen and tighten the pores. IPL treatments will treat rosacea, broken capillaries, cherry angiomas and hyperpigmentation. Minimal down time.
Chemical Peels Chemical Peels will detoxify and exfoliate the skin, treat acne, improve
hyperpigmentation and smooth fine lines and wrinkles.
Permanent Hair Reduction (using IPL) Permanent hair reduction of dark pigmented hair
on any body part. Expect to treat each area 5-8 times for best results. IPL does not work for light or gray hair and is not recommended for all skin types.
Microneedling with MicroPen MicroPen treatments will improve skin texture, acne
scarring, fine lines, skin tone and stretch marks. Safe for all skin types. Minimal downtime.
Dermaplaning A manual exfoliation technique that removes vellous hair (peach fuzz) from the face. A light chemical peel can be applied on top for further exfoliation and anti-aging benefits.
Please schedule a 30 minute consult with Darsi for all treatments to determine if you are a candidate for the procedure that is of interest to you. The consult fee is $20.00, which will be applied to your first treatment with Darsi.
Professional skin care products by PCA Skin:
| | | | |
| --- | --- | --- | --- |
| Facial Wash | Facial Wash Oily/Problem | BPO Cleanser | Smoothing Toner |
| Nutrient Toner | Intensive Age Refining Tx | Purifying Mask | Anti-Redness Serum |
| Exlinea | Dual Action Redness Relief | Pigment Gel | Creamy Cleanser |
| Hydrating Serum | Rejuvenating Serum | Acne Cream | C-Strength 15% Vit.C |
| Hydrator +SPF 30 | C-Strength 20% Vit.C | Rebalance | Silkcoat Balm |
| Eye Excellence | Peptide Lip Therapy | Intense Clarity | Revitalizing Mask |
| Gentle Exfoliant | Perfecting Neck & Decollete | Clearskin | Total Strength Serum |
| Ideal Complex Eye Gel | Ideal Complex Eye Cream | Collagen Hydrator | Weightless SPF |
| Sheer Tint SPF | Intensive Brightening Treatment | Hyaluronic Acid Boosting Serum | |
Colorscience Mineral SPF:
SPF 50 – Tan SPF 50 – Medium